Choosing a personal injury solicitor in Liverpool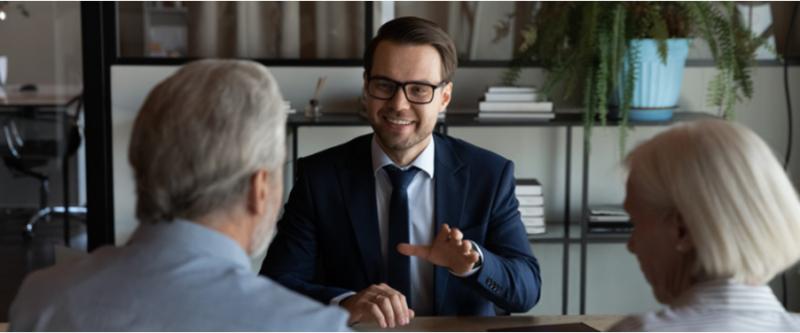 Type the words 'personal injury solicitors in Liverpool' into Google, and you'll be overwhelmed by the number of results. Hundreds of legal firms – all based in the local area, all offering to help with your personal injury claim and all insisting they're the best.
How on earth do you choose who to contact?
After all, it's a pretty big decision.
Your personal accident or injury is likely to have had a huge impact on your life, affecting everything from your physical health and mental well-being to your finances, relationships, social life and more. The last thing you need right now is a sub-par legal team adding to your worries.
At such a difficult time, it's crucial that you do your research and pinpoint the best possible personal injury solicitors in Liverpool. A company that will ensure you're recompensed fairly, whilst also making the claims process as stress-free as possible and supporting your rehabilitation.
To help you narrow down the options, here are just a few things to keep in mind.
5 things to consider when choosing a personal injury solicitor
Are they experts in personal injury law?
Some solicitors will 'turn their hand to anything' and handle a wide range of legal matters. However, these firms are unlikely to have the level of expertise required to deliver the best possible results.
Instead, look for a specialist – a solicitor with a proven track record in personal injury claims.
Such specialists have a deeper understanding of the relevant laws and regulations. Typically, they will also have extensive training and experience in this area – plus established relationships with medical experts and barristers. All of which makes them better equipped to deal with complex injury cases.
Try not to be drawn in by TV adverts and cold callers promising a big payday. And don't feel like you have to go with a solicitor recommended by an insurance provider. Take your time to do some research, discuss the options with your family and appoint a firm that's suitable for your needs.
Do they have the correct accreditations?
Before you contact a personal injury solicitor, always check their credentials.
Do they have any accreditations that are relevant to personal injuries?
There are two main accreditation schemes to look out for – the Law Society and the Association of Personal Injury Lawyers. If a solicitor has been recognised by these, this is a genuine mark of their competence in dealing with personal injury claims, their knowledge and their commitment to acting in your best interests. Choose an accredited solicitor and you can be sure you're in safe hands.
Have they been recommended?
All personal injury solicitors will claim they can provide an exemplary service. But is that claim believable? Are they really experts in the field, with a proven track record of success?
One of the best ways to check is by looking at client testimonials.
Be sure to read through any online reviews (e.g. on Google or Trustpilot) and have a look at their social media accounts. Not only will this help you to gauge their reputation, but it'll also give you an idea of what people liked and didn't like about the firm – allowing you to make a fully informed decision.
What are their payment terms?
Payment terms can (and often do) vary from firm to firm.
At first glance, these variations can seem small – but they can make a huge difference to what you're expected to pay and how much compensation you will receive. Therefore, before appointing a personal injury lawyer and signing on the dotted line, it's important to check the small print.
Most solicitors offer a 'no win no fee' agreement – whereby, if you lose the case, you won't be expected to pay anything. However, if you win the case, the success fee taken can vary quite substantially (capped at a legal maximum of 25%) and a range of other fees may be deducted from your award, to cover court fees, the cost of medical reports, insurance policies etc.
To avoid being out of pocket, look for a solicitor who is 100% transparent about the practical reality of their fee structure – right from the start – and always read the terms and conditions.
Do they offer support services?
Personal injury solicitors are there to offer a helping hand, at a time when you need it the most.
Yes, their no.1 priority should be to ensure you're recompensed fairly for your injury. But they should also care about you as a person and offer assistance with your ongoing recovery.
Be sure to check if the firm has established links with services in the local area (such as community support groups, rehabilitation centres, specialist treatment facilities etc.) and ensure they can provide the type of help and support you require to get your life back on track.
Do your research, choose wisely
In theory, your claim's chance of success and the level of compensation awarded should depend on the facts of your case – not on your solicitor. But in reality, the claim success rate between different law firms can differ quite greatly. Which means, it pays to shop around.
Take all of the above factors into consideration and make your decision carefully.
And if you're searching for an accident claims lawyer in Liverpool, be sure to add Injury Lawyers Direct to your shortlist of potentials. Based in St Helens, they are true specialists in personal injury law – ticking all the right boxes in terms of knowledge, experience, accreditations etc. And they've helped countless clients in Liverpool and the surrounding areas to achieve financial justice.
To find out more about how they could help you, simply give them a call on 0800 110 5888. Or to book a free no-obligation consultation, fill out their online contact form here.
---
More to Read:
---
comments powered by

Disqus